Now Walk, Run and Jump in VR
Move freely and at full speed in 360° without getting hurt. Our state of the art VR Omni directional treadmill gives the complete freedom in movement for a much more immersive virtual reality games experience.
Defend Your Power Core – Multiplayer Treadmill Action
Defend Your Power Core, In this Omni Arena virtual reality game, Survive waves of robots by shooting the attackers before they destroy the various Power Cores in the Arena. Challenge your friends to a dual in defending the power core, take down enemies and stun your friend while running free in virtual reality without restraints.
---
Introducing Sam & Dan: Floaty Flatmates
Oh nooo, the world is flooded! Oh no, there is also a really big shark! You are a survivor of the apocalypse, stuck in your apartment, all by yourself, so sad… Across the street there is another survivor. Let's wave to each other, work together and both reach the boat to get to safety! Come to VR Territory to experience the latest virtual reality games and different types of virtual reality experience in arcade like environment.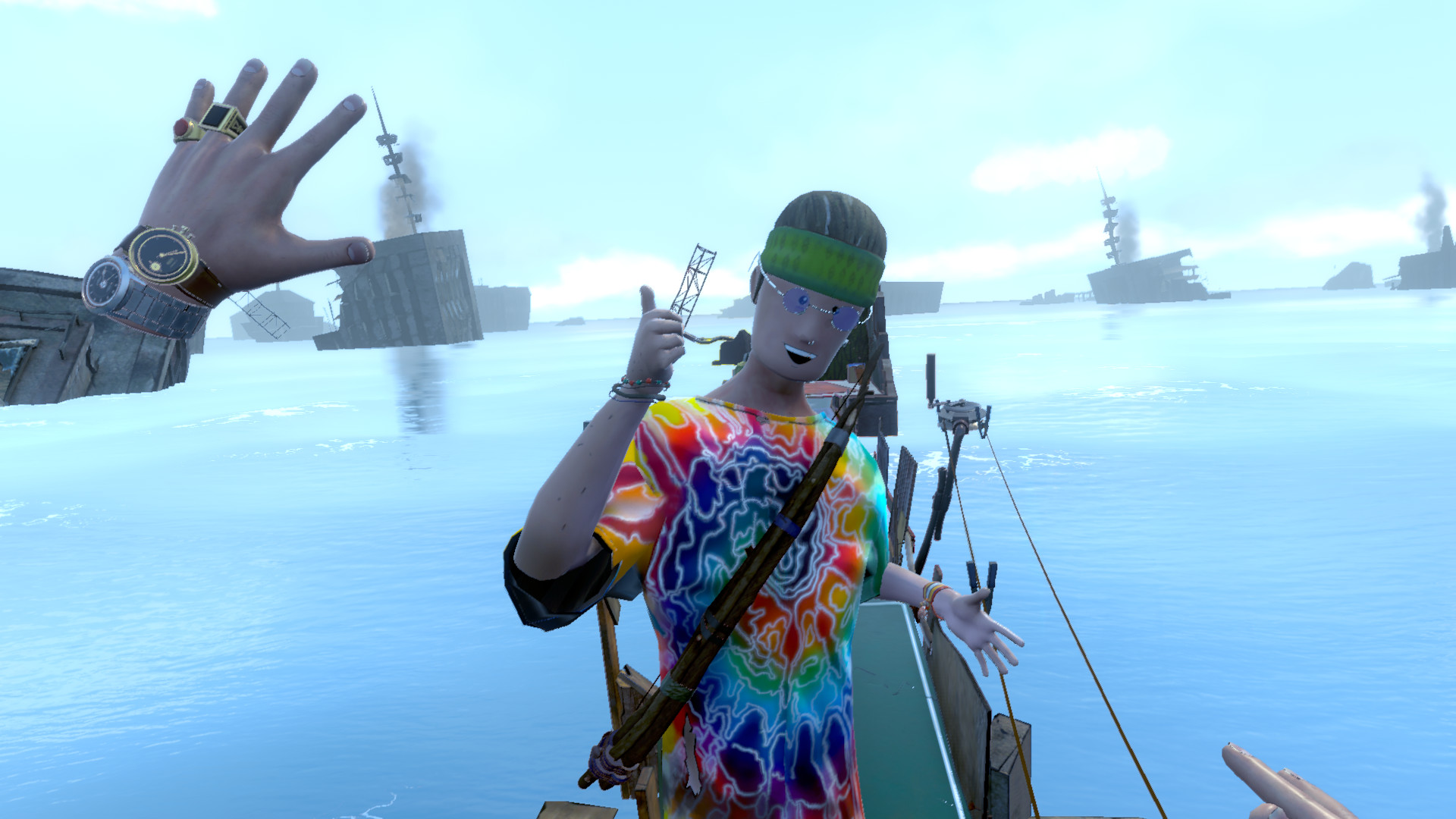 ---
Have you tried our Escape Room Experience in VR?